The Food Lab, an Egypt-based startup raised US $4.5 million in pre-seed financing — its first venture round on 19th April 2022.
A fund dedicated to Africa – 'The Round', headed by 4DX Ventures and UAE-based venture capital companies Nuwa Capital and Shorooq Partners, were one of largest investors after Rabbit, Telda, and Milezmore. Al Faisaliah Group and Samurai Incubate are among the other investors.
The Food Lab is a cloud kitchen platform, but it also describes itself as an infrastructure company for Egypt's food and beverage (F&B) restaurants, which number around 400,000. The company offers a comprehensive range of end-to-end services, including procurement and cloud kitchen (kitchen).
What the founder has to say:
Co-founder and CEO Osman:
"If a restaurant is having trouble expanding, perhaps owing to financial constraints or low profits, they can visit one of our cloud kitchens located across Cairo. For them, we will handle everything from purchase through delivery.
Also, one of the most severe issues we see in the F&B industry, mainly as the supply chain evolves, is that ingredient prices are incredibly variable. Another thing we do for them is procuring bulk items from our supplier list and delivering them."
"What we want to do is be the link; we want to connect the nearest cuisine or kitchen to the farthest appetites. We're starting with cloud kitchens and doing some procurement, but we're more of an infrastructure play."
More about Food Labs: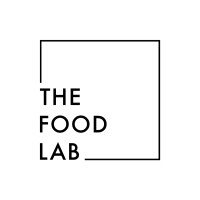 According to the business, the Food Lab is used by more than 50 restaurants and food brands, and 175,000 end customers have placed orders through its facilities. Aggregation, marketing, and procurement expenses are all charged in proportion to the client's revenue. As a result, the Food Lab's revenues have increased by 25-35 percent month over month.
Because of the apparent cost advantages of operating out of a shared kitchen, cloud kitchens are becoming increasingly popular in emerging economies, especially as meal delivery services are in higher demand.
We try our best to fact-check and bring the best, well-researched, and non-plagiarized content to you. Please let us know
-if there are any discrepancies in any of our published stories,
-how we can improve,
-what stories you would like us to cover and what information you are looking for, in the comments section below or through our contact form! We look forward to your feedback, and thank you for stopping by!
Next Article